Warning
You can only add maximum 3 villas to compare
Close
Warning
You can only add maximum 3 villas to compare
Close
Amity Projects (India) Pvt. Ltd.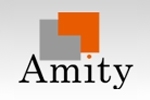 Amity Projects (India) Pvt. Ltd.
Opp Bazar Post Office
Market Road, Aluva, Ernakulam, Kerala
9562011100
04846585544
amityproject.com
Total number Projects : 5
Completed Projects : 0
Ongoing Projects : 5
Upcoming Projects : 0
About Amity Projects (India) Pvt. Ltd.
Amity-the name itself evokes inspiration, an inspiration for generation to cherish. Amity's building projects truly stand testimony to its glorious tradition of care and commitment. Perhaps nothing else describes Amity Projects attitude and heritage than these golden words "Living philosophy that constantly strives to give customers beyond the best". When you talk of projects developed by Amity Projects you instantly think of great living experience. You are assured that the property is not just build, but sculpted by qualified and skilled professionals who can capture your imagination and know exactly how to accomplish them. We are one of the very few developers who believe in getting human living very near to a natural habitat experience. Amity projects commitment to its clients goes way beyond just providing shelters. Every effort is always employed to ensure that all clients get truly international quality, maximum facilities which are unsurpassed in a natural eco friendly environment.